Here it is Week 12....not a great week in the beginning. 3 pictures of my living room renovations! LOL I was a bit busy painting and didn't have a lot of time and didn't want o pick up my camera covered in paint. I did have fun Sunday shooting the super moon though and quite like that picture. Although I would have to say my favourite from the week would have to be my son dressing himself to go outside with no pants on ;)
Day 78:
Super Moon
Day 79:
TV's don't go on the ground
Day 80:
Bye Bye Green
Day 81:
Hello new paint
Day 82:
NO Not Subtraction!
Day 83:
Potty Training Stinks
Day 84:
Who need pants?
Linking up with........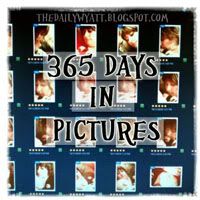 And don't forget to check out
The Fabulous Friday Linkie Party
! It will be open till Sunday night and you can submit your best shot of the week, no theme just whatever picture from the week you like:) The winner and Top five will be announced Monday!