Today I decided to try setting a custom white balance with my 18% gray card. I bought the card at Christmas time and just hadn't tried to use it yet so I thought it was about time. I set up my custom white balance and took 2 shots of the same thing. One with my custom WB and with WB on auto. All i can say is WOW!!! What a difference it makes when shooting inside with no natural light!
Here is my picture of Hooch with it set on Auto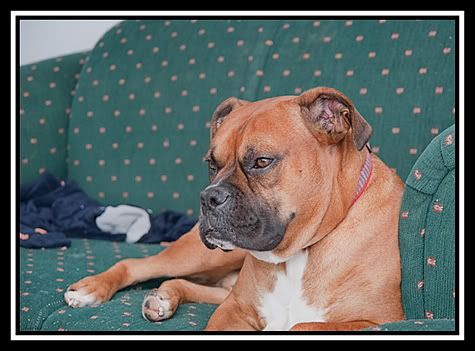 And here is the same settings of Hooch except I used my gray card to set the white balance.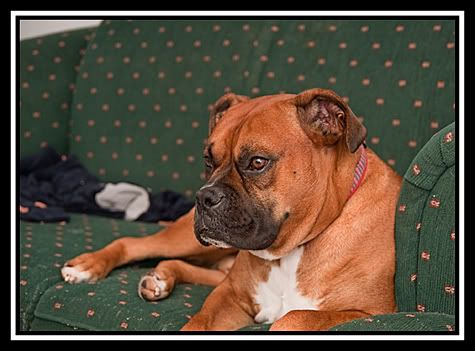 I think I may be getting more use out of that gray card in the future :) Dylan came home form school tonight kind of cranky then he was coughing.......I took his temp and sure enough he has a fever. The poor little guy passed out on the couch at 5:30 I don't think he will be going to school tomorrow. This is about 3 minutes before he fell asleep....I love his LONG eyelashes. Wish mine were like that!