A friend of mine is getting married and recently found out she was pregnant. The dress she purchased over a year ago no longer fits so I offered her mine. It has been hanging in my closet through quite a few moves and almost 6 years now. I was saving it in case I had a girl (that didn't happen). I know if I had had a girl it probably wouldn't have been used as a wedding dress but would have made a great Halloween costume! LOL
So I pulled it out to try it on for one last time before I parted with it, it actually fit still! And without having to use the nice tummy tuck get up I had to wear the first time. I was very impressed about that. So while I am sad to see it go I know that it will get some use now and not just be hanging in my closet.
Bill and I on our Wedding day. July 31, 2004
And me in the same dress...don't' mind the picture....Bill took it for me.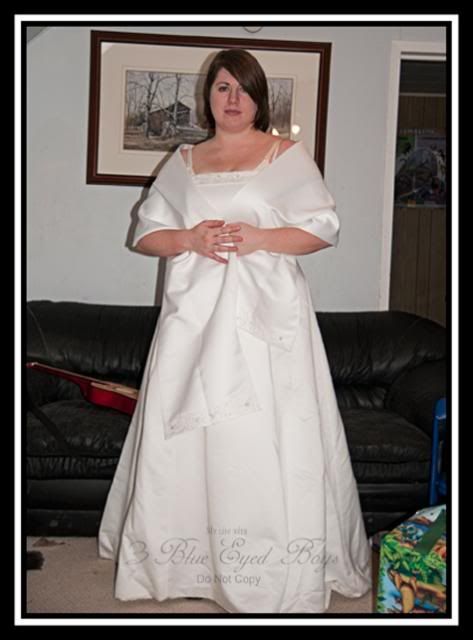 I think it looked better the first time...or maybe its just a bad picture! And here it is all ready to be delivered...