It has been a

LONG

time since I updated this blog. I am terrible at writing about my life
and its just so much easier to put everything on Facebook. But I have decided t
o tr
y and keep it updated a little more. Its not the easiest thing to do since any pictures have to be u
ploaded to Photobucket then transferred over to here which on dial up takes a LONG tim
e. In other words don't expect a blog every night. LOL

Not much happens around here since the boys are in school all day, Bill is working crazy overtime right now and its just Ty and I at home all day. I am trying to get
myself
to take some more pictures so I can get some more practice with my camera. So there
may be some weird things show up on here, but hey, I'm leaning!

My pictures today are of Tyler who has turned into a little monkey. he will climb anything and everything. I seriously don't remember the other boys climbing quite
this much.
Ty climbs over the baby gate, out of his crib, on the table, into boxes, bookshelves, furniture and

window sills

!
He started out quite happily looking out the window which he can easily get to by standing on the couch.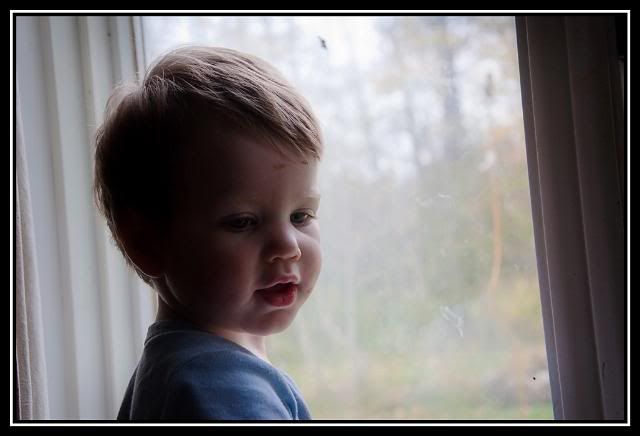 Then he got brave and thought he would get a better veiw if he got right into the window.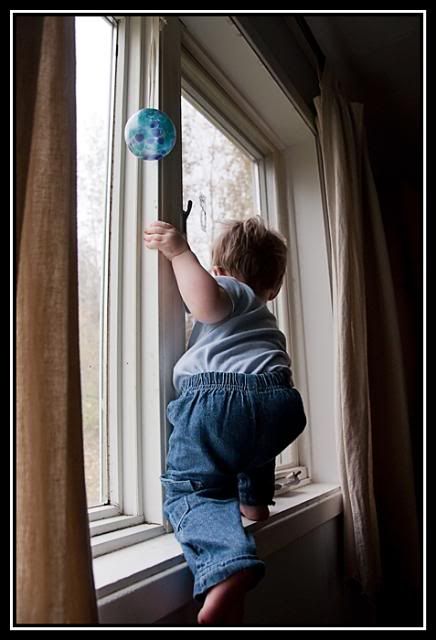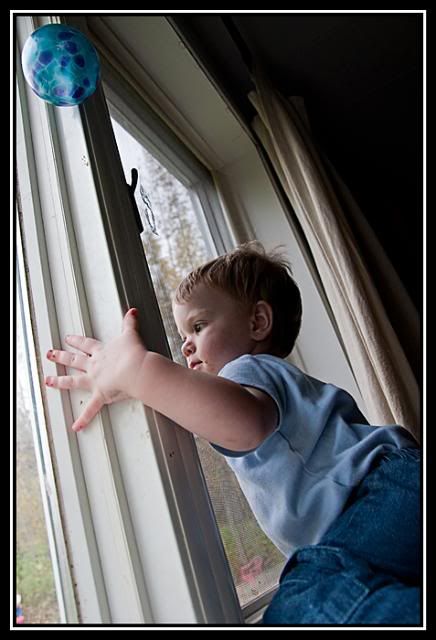 You will never guess what happened next........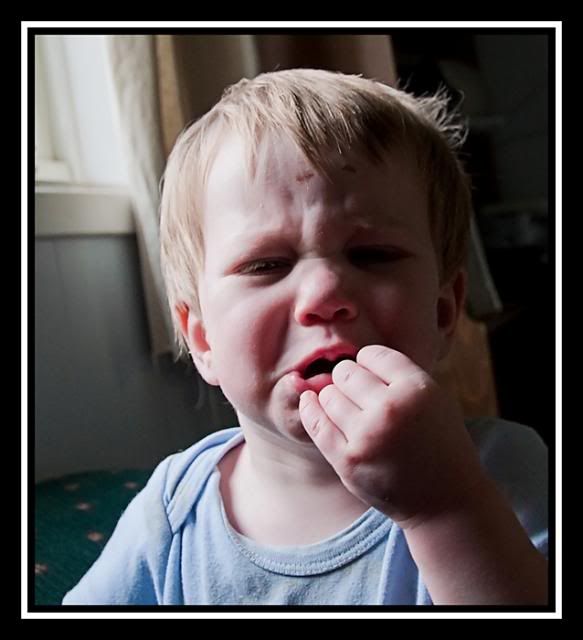 He fell....don't worry he landed on the couch :) And then I got this look.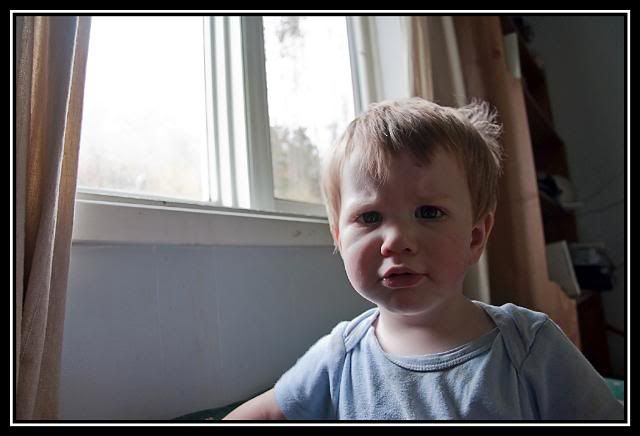 This would be the "Why are you still taking my picture instead of sucking me up " look!
He was fine but still proceeded to climb everything in site. Apparently at 19 months the lesson goes unlearned.