Buses were canceled again today. They were canceled once last week ,twice the week before that and once the week before that. It seems like its never ending snow around here right now. I have no idea how much snow we actually got but I do know I have shoveled in front of both doors 6 times since yesterday! And its still snowing.....
Not much exciting around her and to darn gloomy in side to take any decent pictures of the boys ( have I mentioned I HATE my camera?) so you get to see pictures I took today of all the snow....
This the front of my house, much more snow and I will not be able to see out my kitchen window.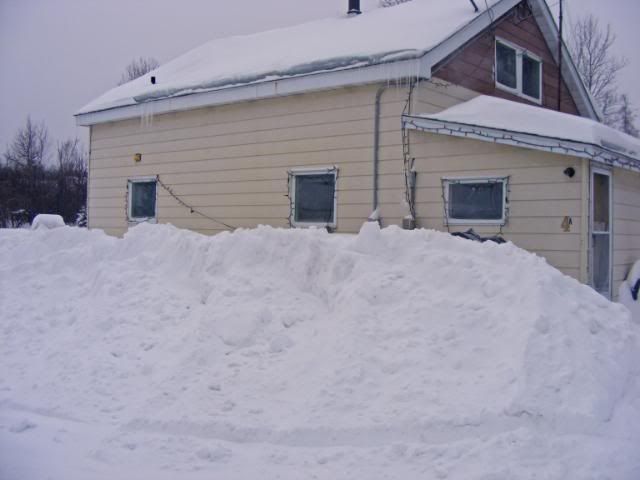 Here is the trampoline, where the bars sit is about 5 feet off the ground.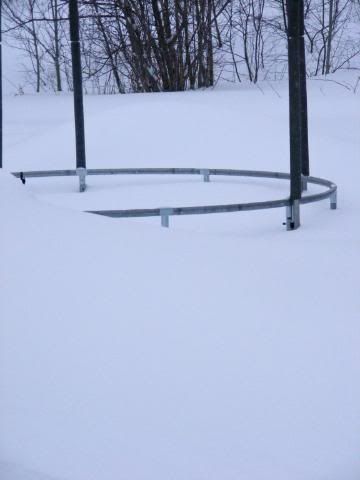 And here is Bills shed.....he is having a hard time getting into it these days.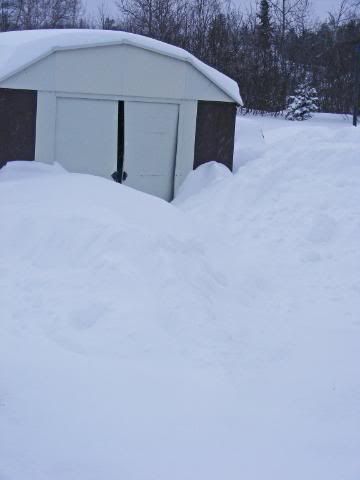 And that's my blog for tonight, short and sweet. Its Thursday, gotta go watch my shows!