Well after months of debating Bill and I went and bought a new 42" plasma television today.We have been using a hand me down ancient 27" from my mother for a while now. We have a VERY small living room and one
27" TV and stand take up a lot of room so we opted for a flat screen plasma. So off we headed to Walmart today after a lot of research into what w
e were going to get. We get to the entertainment section and Bill takes one look at the 50" and thinks that we should get it instead! Well NO WAY!! We have a very small room a
nd that wold just look silly in it. So after debating in the store for half an hour we decided on a 42" Samsung plasma. Well then of course we had to get it home ( we had taken a seat out of the van alr
eady). So off
we go home after shopping around some more to find a good deal on a mounting wall hanger thingy. Now the fun begins.....
We have a very large and heavy aquarium stand in our living room that we needed to move into the playroom so we would have space to hang this TV. Wouldn't you know it but our siphon hose does not reach into the playro
om! So after emptying the tank ( the bottom tank has been empty since it sprung a leak last month) and moving the whole stand into the playroom we then had to fill t
he 75 gallon tank with a bucket.
This is after clearing the stand
off re-arranging the toy room and literally turning both the living room and playroom UPSIDE DOWN!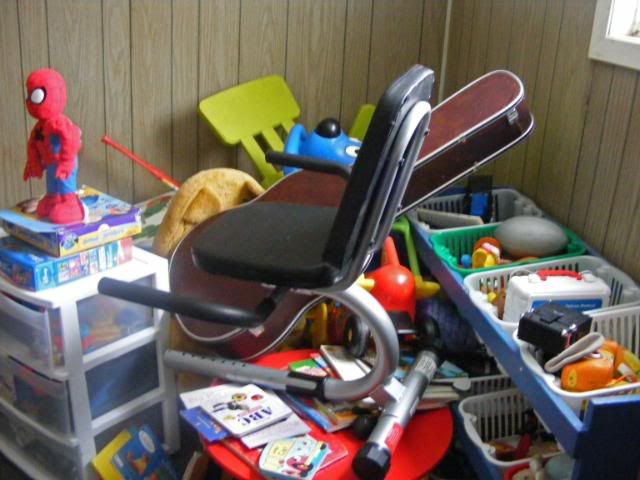 So we filled the tank got the wall bracket on the wall and hung the TV........it was too high! So we take it off again and bill has to re-drill the wall mount in. And 20 minutes later.......we have a TV on the wall. We go to plug it in and now the cables are hanging everywhere, the living room and toy room are trashed, and Bill and the kids want to watch TV. Well Bill had to set up the DVD, VCR, satellite and all that fun stuff and that's when the boys found the box! Who knew a big old box could be hours worth of fun. All three of them were climbing
in and out of the box having a blast.
It is now almost 8 pm...the house is still trashed and Bill just wants to sit and watch his new television. So guess what I get to go
do???? And I get to clean around the gigantic box!!!!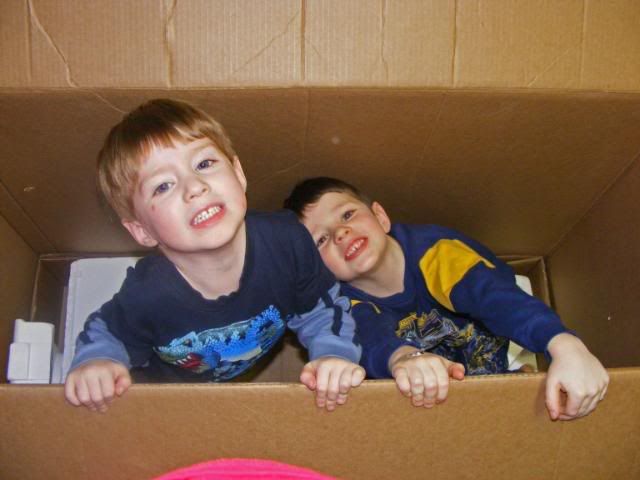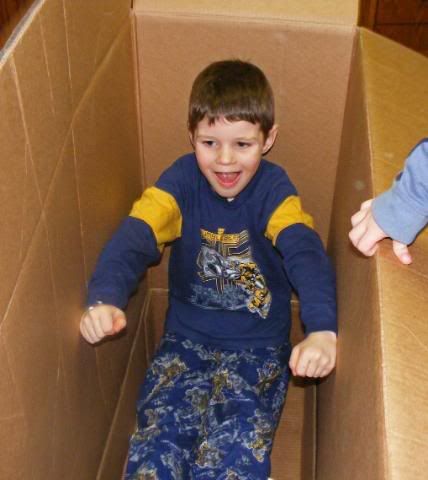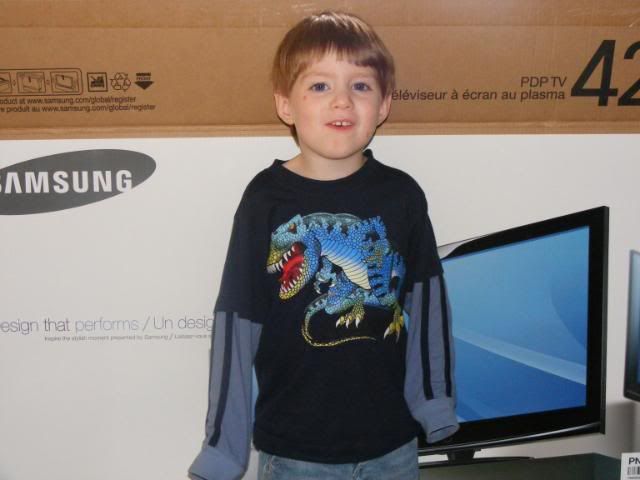 The wall hanger....the first time. Now there are a few extra holes.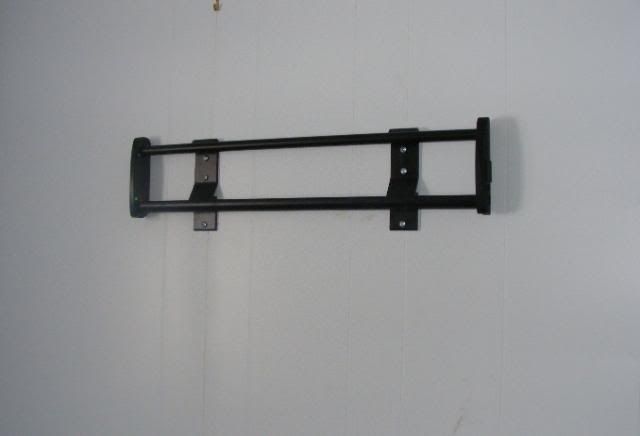 Bill trying to hook it up
, and it finally on the wall. I will show the finished product tomorrow after I clean up this mess!