Xander got GT snow racer from Santa and it was still sitting in a box until this morning. I decided to stop waiting for bill to find time to put it together and do it myself. It started with a trip through a 4 foot snowbank to the shed to get a wrench.....and then Ty decided not to nap today and help :(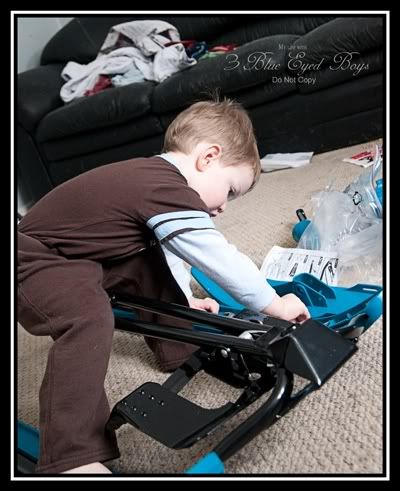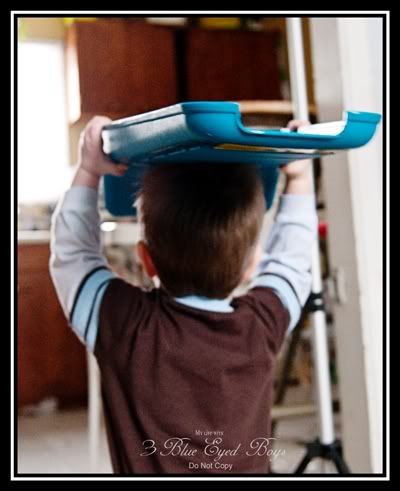 As you can see he wasn't much help.....
So an hour later after looking at the instructions about ten times trying to figure out what to do with the piece they DID NOT give instructions for, I got it all together!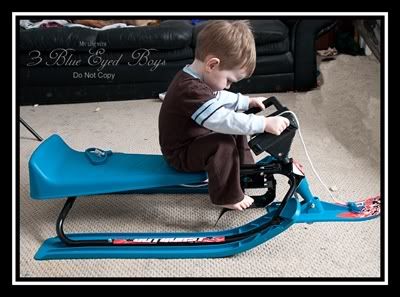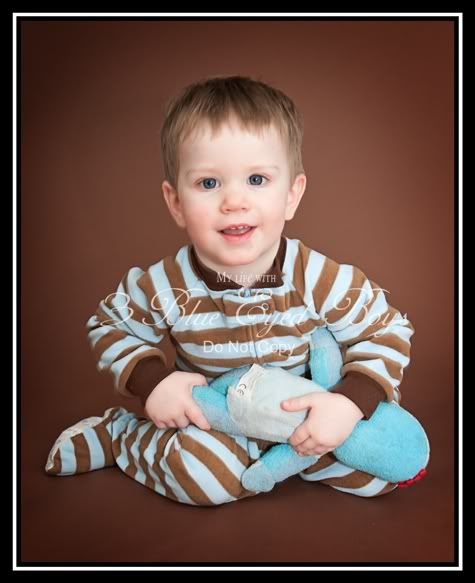 Last night Bill came home with my backdrop stand that finally came in the mail! So today I decided to try it out. After a quick trip to Canadian tire to buy some clamps ( Thanks Shannon!) I was good to go. Unfortunately by that time I had lost all my good natural light and had to try out my new lights. Needless to say I got lots of shadows and have some work ahead of me figuring out how to do this right. It would also help if my children actually
liked
having their picture taken. Oh well they better get used to it! Here is my first attempt with continuous lights and seamless paper.